2019 Dodge Charger: Find Specs, Features & More
Finnegan Chrysler Jeep Dodge Ram invites you to learn more about our unexpectedly efficient and unforgettable, the 2019 Dodge Charger near Sugar Land, TX. Explore all the specs, features, trims, and options for this fierce mid-size sedan.
If you could appoint a medical diagnosis to an automobile, then the Dodge Charger might have split personality disorder. When it first got here in 1966, the Charger was a high-end sports car not the hotrod icon made popular by the "Duke Boys." It took a couple of years before it changed into that muscle car icon, then it morphed back to a deluxe sports car, changed once again right into a FWD subcompact before finally arriving in its existing state as a 4-door sports sedan. While the late 1960s are advertised as the peak of hotrods, we are truly living in the true age of hotrods and the '19 Charger is one of the very best around.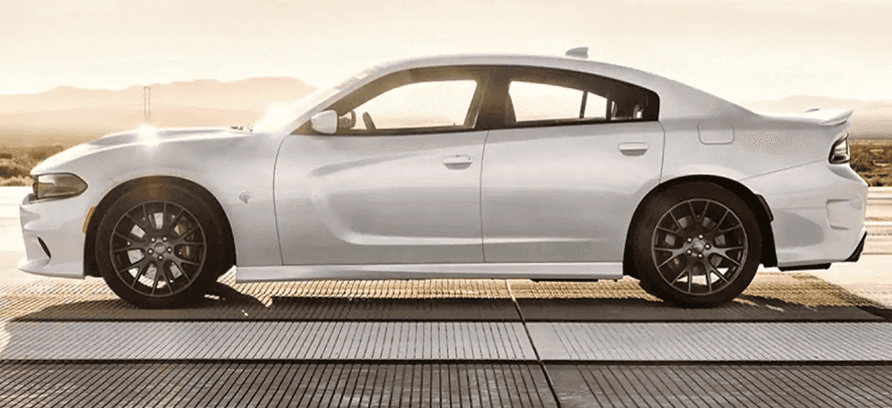 Performance
The 'Brotherhood of Muscle' is the name Dodge has offered its stable of power-minded cars, and with the 2019 Dodge Charger as the anchor, it is an ideal name for the collection. The coolest thing about the Charger is that the power ranges from very good to insane, everything depends upon how much you can deal with. First the great, the new Dodge Charger SXT has 292 horsepower and is able to get 30 miles per gallon on the highway. That IS respectable, however let's swing to the opposite side of the pendulum: the crazy! The brand-new Charger SRT ® HELLCAT features 707 horsepower(!!!) and can reach 204mph. Head blows up dot gif. If it's power you crave, the brand-new Dodge Charger has numerous options to select from.
Design
The 2019 Dodge Charger's legendary look has scalloped body panels & a muscular grille, it offers the Charger a muscular yet smooth look. The LED racetrack taillights are reminiscent of the Charger's historic past, while the constant stream of light has ended up being a signature of the Dodge Brand. One more manner in which the look pays tribute to the hotrod past is by providing classic paint shades like B5 Blue and Plum Crazy Purple. It would not be a Dodge muscle car without these colors and they truly do look remarkable on the 2019 Charger.
Technology Features
The '19 Charger is 100 percent a hotrod, however it additionally has modern technology tricks up it's (very muscled) sleeve. Every all-new Charger comes standard with Apple CarPlay & Android Auto, a 7 inch Touch Screen Display, ParkSense ® Rear Park-Assist, and Remote-Start. Various other available choices consist of Line-Lock, and Heated & Ventilated Front seats, Blind-Spot & Cross-Path Detection, Blind-Spot & Cross-Path Detection, and Brembo 6-Piston Front Brakes to name a few.