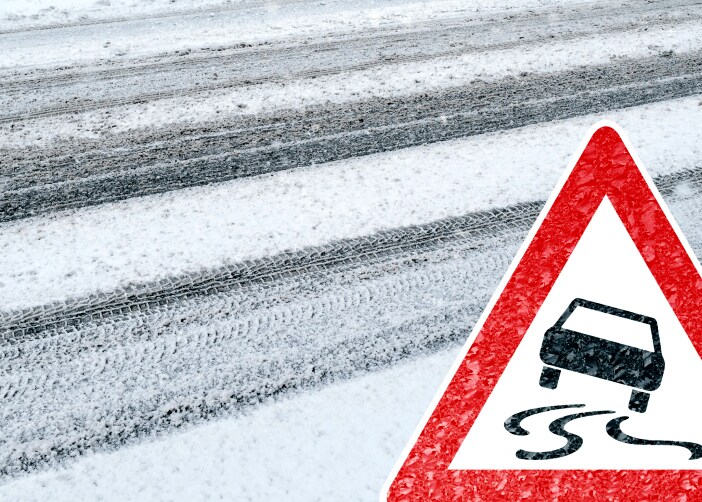 As hard as it is to believe, the holiday season is here and for many of us, that means one thing: road trip. While you're making your plans to visit friends and relatives, Finnegan Chrysler, Jeep, Dodge RAM would like to offer the following suggestions to insure your holidays are truly happy ones.
WINTER IS COMING
Living in Houston has many benefits, not the least of which is the mild winters and the typically non-wintery driving conditions. Unfortunately, the lack of snow or ice on the roads can be a double-edged sword as most Houstonians do not have much experience driving in regions where winter comes with road hazards of every imaginable shape and size. So, before you set out on your journey to grandma's house, be sure to prepare yourself for wintery driving conditions.
Plan ahead by checking weather forecasts and plotting your course wisely
In the event of any major wintery conditions, always remember main highways and freeways will always be cleared first so plan to use these as much as possible.
Make sure your mobile device is charged up in the event of an emergency
Be sure your vehicle has emergency supplies (batteries, first aid kid, road flares, etc) before you set of on your journey.
Above all else, be sure you are familiar with the many driving techniques and specialty supplies for driving in wintery conditions.
REST FOR THE WEARY
Yeah, we know. Making time for a nap when you're getting ready for a family trip is about as realistic as retiring on your privately owned tropical island. That said, nothing makes a road trip seem more like eternal damnation than driving while worn-out. While planning out your itinerary, it would be a great idea to schedule some downtime or even a 15 minute power nap before you start rolling.
BRAKE FOR BREAKS
Speaking of 'power naps', taking breaks during your road trip, especially when you're tired, is a fool-proof way to cure bobbleheaditis. We know the temptation of trying to shave off a few minutes from your travel time, but if the choice is saving a few minutes or saving lives, we're pretty sure we know which side of the ledger you'll want to be a part of. If your family is anything like ours, we're sure they'd rather you arrive a little late than not at all. So, factor in some time for breaks or even an overnight stay at a hotel if you find yourself unable to continue on the journey safely. Better to crash at Motel 6 than anywhere else along the road.
NO NEED FOR SPEED
Another safe driving tip, especially in the winter time, is to watch your speed. Giving plenty of time and distance between your fellow drivers is always a good driving policy, especially when you're driving in unsafe weather conditions. As challenging as it may be to keep it under 80 mph, its always a good idea to maintain safe rates of speed. We know your family won't mind if you didn't break any land speed records as long as you arrive at your destination safely.
DRINK RESPONSIBLY
If the adult beverages are flowing freely at the family gathering, be sure to plan ahead for the return trip. Set a designated driver or simply plan to stay until you've recovered from the revelings. Traffic statistics have shown the average number of alcohol-related traffic fatalities rise over 30% during the holiday traveling season. You can prevent yourself and your family from becoming a part of those statistics by planning ahead and celebrating wisely.
FINAL THOUGHTS
We hope these tips will help you in your holiday planning so you can insure you and your loved ones have many more holiday road trips in the future. Just use your common sense and plan ahead and we can all have a very happy 2016. Your friends at Finnegan Chrysler Jeep Dodge RAM want to wish you and yours a wonderful and safe holiday season...