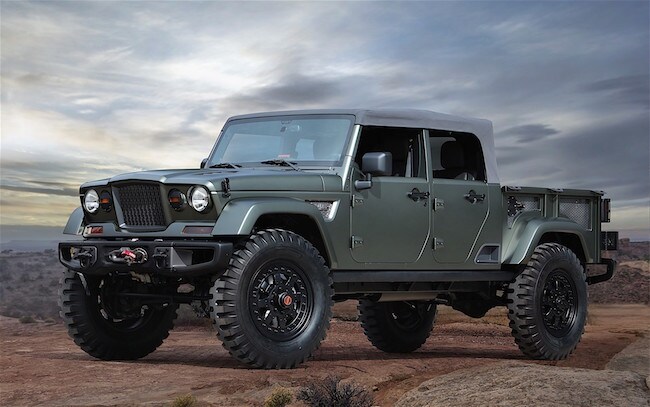 For all of you Jeep aficionados who have been begging for a return of a Jeep pickup truck, your dreams are about to come true. For years, Jeep has been teasing its fanbase with rumors of a Wrangler-based pickup truck and
according to Fiat Chrysler CEO Sergio Marchionne
, the next generation Wrangler will also come in a pickup variant in late 2017 for the 2018 model year.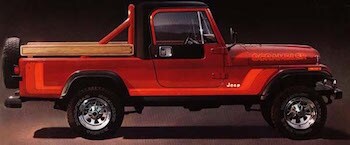 Of course, Jeep fans know this is not the first time Jeep has rolled out a pickup truck version with their iconic style. From the Scrambler to the various incarnations of the Gladiator, Jeep is no stranger to iconic pick up truck designs. However, the last time the Gladiator was heard from was as a concept vehicle at the 2005 Detroit Auto Show and the Scrambler (also called the CJ-8) hasn't rolled off of an assembly line since 1986. As a matter of fact, Jeep hasn't produced a straight-up pickup truck since 1992 with the phase out of the Comanche.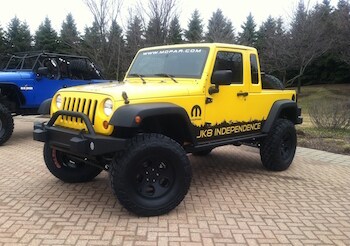 What many may not know is Jeep actually did have a Wrangler-based pickup truck back in 2011, sort of. The carmaker introduced the JK8 conversion pack that transformed your four-door Wrangler into a mini-pickup. In effect, the conversion simply cut out the back seats and replaced them with a small truck bed. While technically a "pickup truck", the JK8 conversion pack was more about style over substance.
So, when the announcement came down that Chrysler was going to actually produce a line of Wrangler-based trucks, the excitement among Jeep-heads was palpable. Conversion kits were one thing, but a full-fledged pickup truck built onto the Wrangler's chassis and drivetrain is something else entirely.
The specs of the new JeepTruck fall decidedly under the "pure speculation" side of the ledger since Chrysler has not officially released any details on what we'll find under the hood. So, rather than indulge in some harmless guesswork, we'll sit back and enjoy the anticipation of what Chrysler's Jeep division is cooking up for us. For those of you who don't like waiting, there is plenty of info and pictures floating around the internet about Jeep's new truck that we can't print here due to copyright laws.
Needless to say, the car world is buzzing about the possibilities with this new addition to Jeep's sterling fleet of vehicles. Stay tuned to
Finnegan CJDR
and we'll keep you updated on the developments with Jeep's newest offering as soon as they become official.