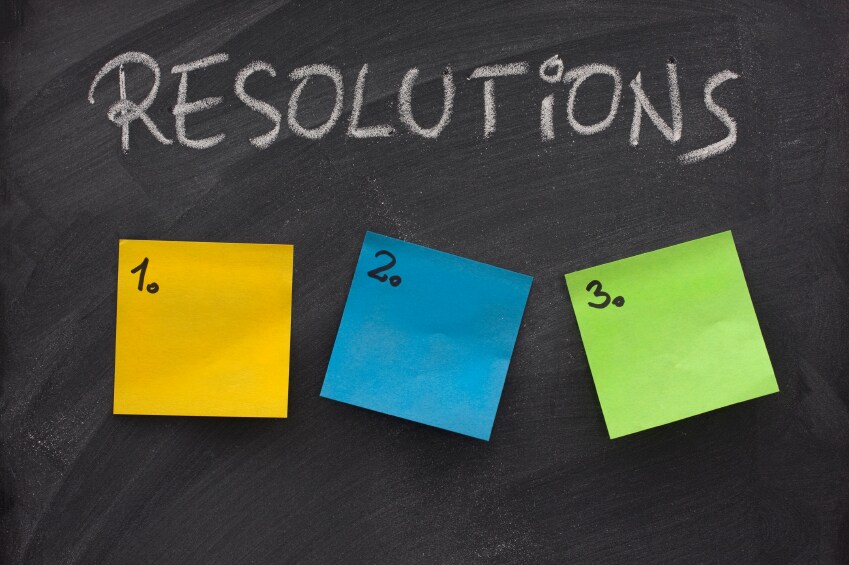 Well, 2016 is barely a week old as of this blogging and if you're like most of us, some of those New Year resolutions are already starting to become a challenge to keep. Of course, most of us have trips to the gym and diets on our mind when it comes to turning over new leaves but there are other areas that would benefit from some of that physical fitness resolve...like your vehicle. That's why your friends at Finnegan Chrysler Jeep Dodge RAM are happy to share a few suggestions for some New Year maintenance resolutions for your car to help keep your wheels turning throughout 2016.
1. Keep That Oil Changed
We all do it. Stretching those oil changes well beyond the recommended 3,000 mile limit is an issue we all struggle with. But, the life expectancy of your vehicle's most complicated, and most important, parts can be prolonged dramatically by resolving to change the oil regularly. Thanks to synthetic motor oil, drivers can nearly double the amount of time between oil changes, but that extra time comes at a higher price than regular petroleum-based oil. Regardless of what type of oil you use, of all of the car maintenance resolutions you can make this year, this one should be #1 on everybody's list.
2. Pump It UP!
Another simple maintenance step that typically goes ignored is regular tire pressure checks. Back in the days of full-service gas stations, car tires were regularly checked by the attendants every time a car pulled up for gas. Of course, those days are gone as are the regular tire checks. So, making it a point to check your tire pressure at each fill-up is an excellent idea to save wear-and-tear on the tires as well as keep your fuel-sipping MPG from dropping to gas-guzzling levels.
3. Drink Plenty Of Fluids
A good idea for anyone, including your car. No matter what level of mechanical expertise you may have, this fact cannot be ignored. Your vehicle, like your body, needs fluids to survive. With the demise of the full-service gas station, the responsibility for checking our vehicle's coolant, oil, transmission, and brake fluid levels has been passed from the attendants to us. Giving your vehicle a fluidic once-over when you stop at the pump is never a bad idea. Just keep this thought in mind, no one ever experienced a catastrophic engine failure for having plenty of lubricating and cooling fluids in their vehicle's respective systems.
4. Keep it clean
It doesn't matter if you're single or married with kids, our vehicles can easily become as full as our lives if we're not careful. Keeping the car clean doesn't just enhance the appeal of the vehicle, it actually helps prolong the life of your paint and interior materials. Over time, dirt and grime can act like sandpaper and cause permanent damage to the features that attracted you to it in the first place. The best part about this resolution is it is easy and (mostly) free. You'll be amazed at what a little soap and water can do to keep that "new car" feel all year long.
5. Stop Ignoring That Pesky Warning Light
Not everyone does this, but we know plenty of people who ignore that "check engine" light for far too long. Modern vehicles come equipped with highly sophisticated diagnostic computer systems designed to detect potentially harmful malfunctions long before they become emergency-level disasters. As easy as it is to downplay that warning light or procrastinate on getting it checked, resolving to make sure your vehicle is in tip-top shape means taking care of any and all mechanical problems, hopefully while they're still minor and relatively inexpensive.
These are just a few ideas we had when planning our own New Year's vehicle maintenance resolutions. As always, your friends at Finnegan are here to assist you with any maintenance and service needs you may have. Just
schedule a service appointment online
or
stop by our service center
and let Finnegan Chrysler Jeep Dodge RAM help you keep your vehicle going strong all year long.